Windows PC comes with an in-built emoji keyboard that you can use for inserting emoji and other symbols. This option was introduced in Windows 10 and updated in Windows 11 with cool interface. However, what many Windows 11 users do not know is that you can customize the appearance of the emoji keyboard as per your system's theme and use it like a pro. If you like using emoji, then this little customization can bring you more joy using the tool with custom appearance.
Open Emoji Keyboard in Windows 11
In smartphones, you need to first add emoji keyboard in the input sources list (which comes as default in most phones) and then toggle it when typing. However, you do not need to change the input sources in Windows 11 PC for using emoji keyboard. This comes as an in-built and independent tool like Character Map. You can use "Windows + Dot" or "Windows + Semicolon" shortcut keys to bring the emoji keyboard visible. The default appearance of emoji keyboard will look something like below in Windows 11.
Inserting Emoji from Emoji Keyboard
When the panel appears, type the emoji name in the search box to filter relevant symbols. Alternatively, you can navigate through different sections from the menu icons to quickly find your favorite emoji. After finding the emoji, click on it to insert in the cursor's position. Click the close icon or click outside to close the emoji keyboard and continue with your task.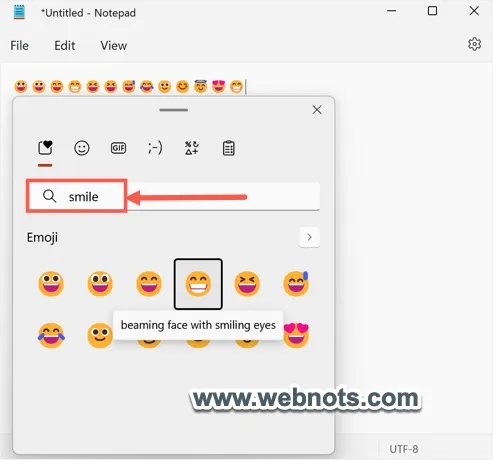 You can hover over on any emoji in the list to find its full name.
Selecting Skin Tones and Personalizing Emoji
Though most of the emoji are in a solid yellow color, there are two more varieties you can find in the list. One is a category with skin tone feature and other is a single emoji having personalization options. Scroll down to the "People" category which will show different skin tones for you to select. Select any of the skin color to change the appearance of all the emojis under "People" category.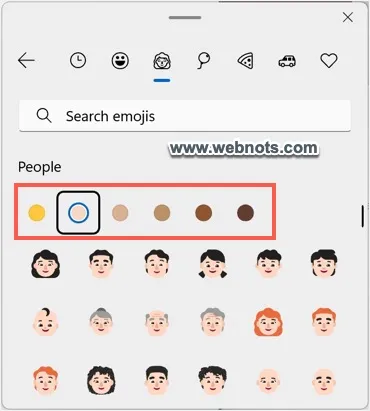 You may notice some emojis are showing with a blue dot below. It indicates you can personalize the emoji. For example, type "family" in the search box to filter family emojis. You can see a blue dot on all family emojis in the list. Clicking on an emoji will show additional options to insert as it is or personalize. Again, click the + icon and customize the appearance by changing the face and skin tone.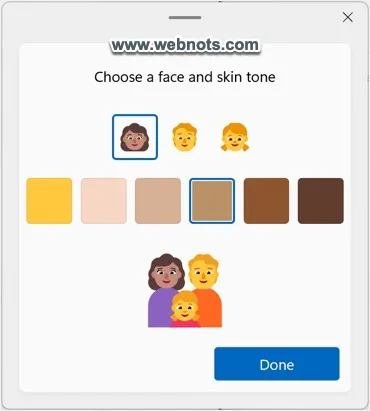 Options in Emoji Keyboard
Though the name is emoji keyboard, the tool has large collections Kaomoji, Symbols and GIF images. Go to "Symbols" category to find large collections of symbols under different groups like language, currency, punctuation, etc.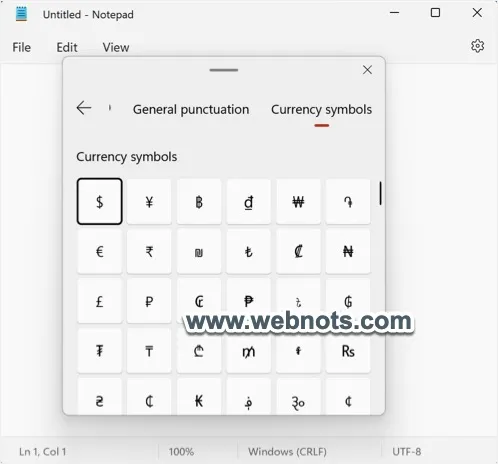 Recently used items will show in the first "Most recently used" section in the navigation and the last item allows you to enable Windows Clipboard history. You can view Clipboard history to view the last 25 copied items available in clipboard and paste them whenever you need from emoji keyboard.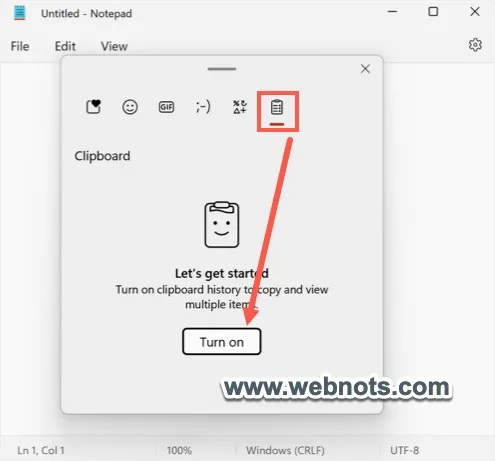 Note: You can also enable Clipboard history from "Settings > System Clipboard" section. After enabling the option either from Settings or emoji keyboard, you can simply press "Win + V" keys to show or hide the clipboard history panel. Obviously, this is same opening emoji keyboard and clipboard history is part of it. Earlier, these two tools were available separately and now Microsoft combined them as a single interface.
Customizing Emoji Keyboard Appearance
Generally, you can change the app's appearance from light color to dark from "Settings > Personalization > Colors" section. However, this will not affect the emoji keyboard and it will show with the light color though the app uses dark mode.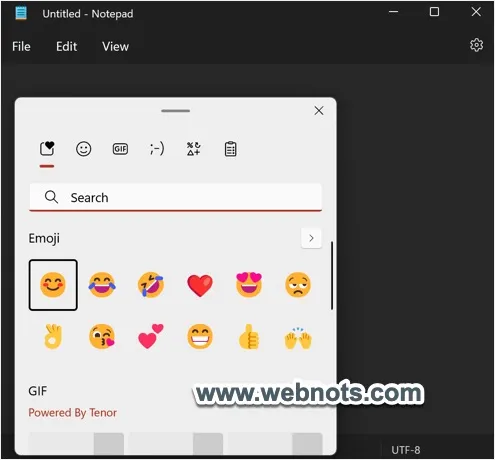 Good part is you can permanently change the color mode of emoji keyboard without affecting the system or app mode.
Press "Windows Logo + I" keys and open Settings app.
Go to "Personalization" section from the left sidebar and then click "Text input" option.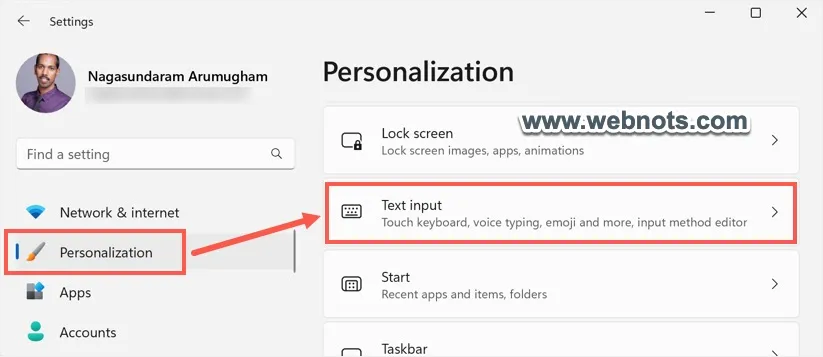 Here, you can see the default theme is selected as light mode. Click on any of the available color mode and check the live preview. If you want to see the emoji keyboard appearance, click the icon showing before "Emoji and more……".
Alternatively, press "Windows Logo + Dot" keys to see the color of the emoji keyboard changed as per the selected theme. Here is how it will look with Dark, Tangerine Tides and Blue-green themes.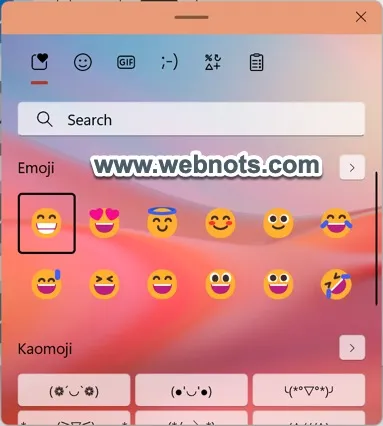 Remember, the selected theme will affect the voice typing pop-up and touch keyboard if you have. It will not have any impact on the color or theme when typing in Word or Notepad documents.