There many apps you can use to make a presentation containing multiple slides. However, Microsoft PowerPoint is a definite leader in this field. Though Apple has Keynote distributed freely, many of us still use PowerPoint due to interchangeability. Readers will get bored quickly when looking at full of text in your presentations. One of the easy ways is to use expressions and symbols with popular emoji. In this article, we will explain how to insert emoji in Microsoft PowerPoint Windows and Mac versions.
Emoji Display in Windows and Mac PowerPoint
Before we explain how to insert emoji, you have to understand the display of these symbols in Windows and Mac operating systems. On Mac, you will see the colorful emoji symbols like you see on Facebook or Twitter. Though Apple has character encoding for emoji, you will see all emoji filled with solid colors. In contrast, on Windows PC and laptops, you will see the emoji as outline figure. The advantage here is that you can change the color and size to fit the emoji in your presentations.
PowerPoint Windows Version
You have plenty of options for Windows version of PowerPoint.
AutoCorrect in PowerPoint
You can insert emoji using the AutoCorrect option in PowerPoint. By default, the application comes with some emoji which you can type using keyboard shortcuts. For example, :-) will produce the popular smiling face emoji like ☺. In addition, you can setup shortcut for any emoji symbol to insert quickly using the AutoCorrect option. For example, you can type :: to insert the face with tears of joy emoji like 😂.
Open PowerPoint and navigate to "File > Options" menu.
Click on "AutoCorrect Options…" button under "Proofing" section.
Type the shortcut in "Replace" text box and the corresponding emoji in "With:" emoji.
Click "OK" to save your changes.
Henceforth, whenever you type the shortcut text and press space, PowerPoint will automatically convert it into an emoji.
Check out the complete list of math AutoCorrect shortcuts for Office documents.
Keyboard Shortcuts for PowerPoint
Unfortunately, AutoCorrect on PowerPoint will not work when you want to use text replacements. In the above case, you can use :: but cannot use the shortcut like fwty. Therefore, the other option to try is alt code shortcuts. Windows allow you to insert emoji using alt code with number keys.
Press the alt key on your keyboard.
Type the decimal numbers. We have explained the process here and it changes based on the keyboard layout.
It will produce the emoji on your PowerPoint presentation.
For example, alt + 9787 will produce the black smiling face emoji like ☻.
Windows Emoji Keyboard
Other easy way is to use the built-in Windows 10 emoji keyboard.
Press "Windows Logo + dot" or "Windows Logo + semicolon" keys.
It will open the emoji keyboard pop-up.
Search for your favorite emoji or type the name to filter from the result.
Click on the emoji to insert on your presentation.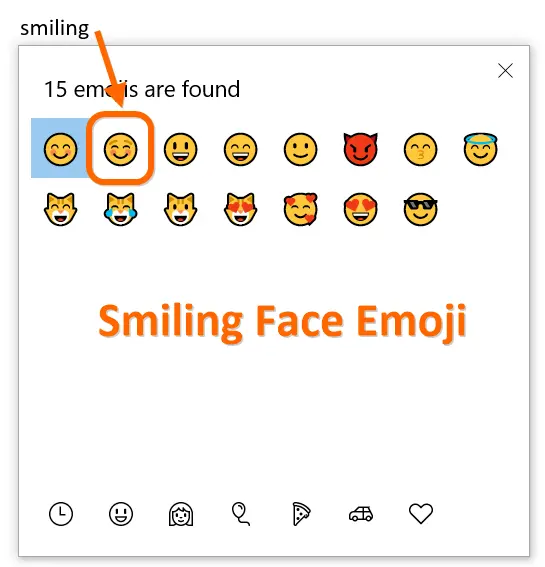 Using Symbol Utility in PowerPoint
PowerPoint has "Symbol" utility to insert Unicode symbols.
When you are in PowerPoint, go to "Insert > Symbols" menu.
It will open "Symbol" pop-up where you can search and find the relevant emoji symbols you need.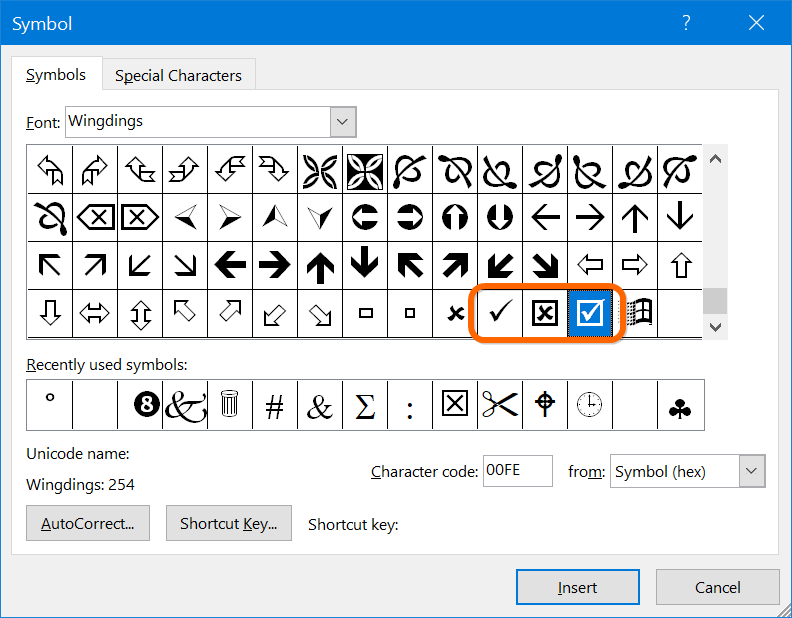 Try Character Map App
Character Map is similar to Symbol utility, however works as an independent app.
Type charmap in Windows Search box to find and open Character Map app.
Search and find your favorite emoji from the app.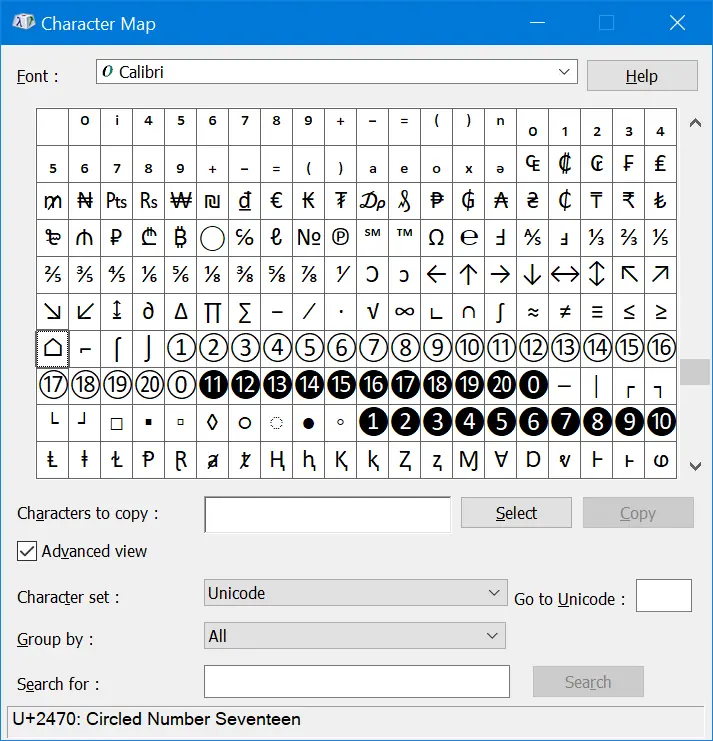 Remember, in both Symbol and Character Map, you can change the font to Webdings and Wingdings and find more emoji symbols.
Using Emoji as Bullets in PowerPoint
In our earlier article, we have explained how to use custom bullets in Office documents. You can also use the emoji symbol to use as a bullet on your presentation.
Click on the small arrow that shows nearer to the bullet insertion icon.
Select "Bullets and Numbering" option.
On the pop-up window that appears, click on the "Customize…" button.
This will open the same "Symbol" utility again, you can choose the emoji or other symbol to set as your bullet and use on the presentation.
Related: How to insert emoji in Microsoft Excel Windows and Mac versions?
PowerPoint Mac Version
The Office 365 version of PowerPoint on Mac has similar options to insert emoji.
Character Viewer App
You can insert emoji in all Mac applications using the Character Viewer app.
When in PowerPoint, go to "Edit > Emoji & Symbols" or "Insert > Symbol…" menu.
It will open emoji keyboard for Mac called Character Viewer.
If you see the small pop-up, maximize it by clicking on the small icon on the top right corner.
Go to "Emoji" section to find relevant emoji from the available categories.
Alternatively, you can type the keyword in the search box to filter the emoji.
Click on the emoji to insert on your presentation.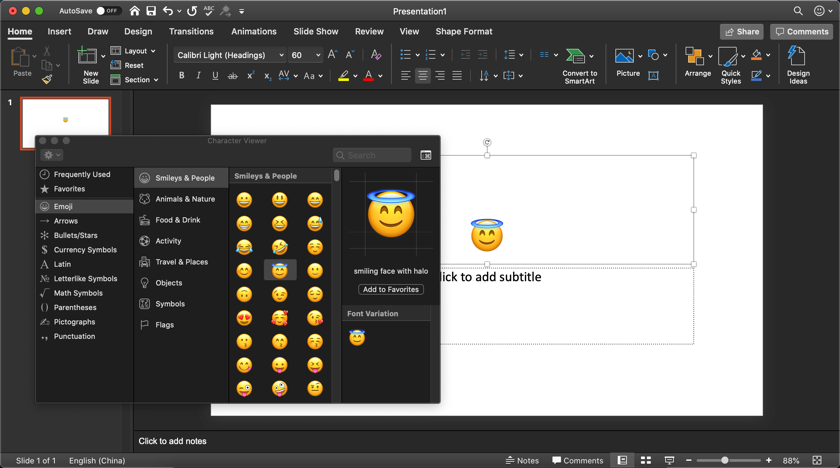 Keyboard Shortcuts on Mac PowerPoint
You can use the universal keyboard shortcuts to insert simple emoji. For example, type :-( to insert sad face emoji like ☹️. In addition, try the option code shortcuts like option + 263A to insert smiling face emoji.
Using Icons in PowerPoint Office 365
If you have PowerPoint Office 365, you can also use icons for showing interactive presentations instead of emoji.
Go to "Insert > Icons" menu.
PowerPoint will show you the icons on the right sidebar.
Search and find your favorite icons.
Click on the "Insert" button to download and insert in the presentation.
You can resize the icons and change the color as per your need.
Examples of Emoji in PowerPoint
There are more than 1300 emoji symbols are available as per Unicode definition. Therefore, it is always not necessary to use only face emoji for fun purposes. You can also use check or tick mark and numbers for making your PPT standout from the crowd.
In addition, there are hundreds of thousands of Unicode symbols available to use on your presentations using one of the above-explained methods.