Digital theft is one of the biggest problems for any website owner. People will simply scrap your content and republish as their own content. You will be annoyed to see your stolen content is ranking higher than your own website with original content. If you are affected with this situation, read on this article. We will explore more about content scraping in WordPress and possible ways to stop or handle the situation.
Content Scraping in WordPress
Content scraping means someone copy and repost your text / image content without permission or credit. Some bloggers simply copy and republish while others copy from multiple blogs and shuffle (spin) the content. The problem here is that Google will not penalize content scrappers and they could outrank your website in search results. This essentially means, you will lose revenue with reduced traffic.
Why People Scrap Content?
There are many reasons why someone scrap content from your site.
Many bloggers steal content from different blogs and your blog is just one among them. Automatic blogging (by stealing posts from various WordPress sites) became popular way to make quick money. With advertising services like Google AdSense, they can easily make money from display advertising. Even if you file DMCA complaint for taking down the page, Google will not stop ad serving on the entire site. Google will stop ads only on the reported and removed pages and the scrapper can still make money with his entire website.
Other reason for content scraping is intentional spoiling of your website's reputation. Maybe your competitors steal content and create hundreds of spammy site to affect your ranking in Google.
Freelance writing became a demanding job in recent days. However, not many writers are skilled enough to write content on their own. They will be doing full-time 9 to 6 job and handling freelance writing as a part time job. Content scraping and spinning is the easy way for them to survive. Since the articles will pass plagiarism, it will be difficult for you to find the source and find the content is scrapped.  
How People Scrap Content from Your Site?
Did you ever wonder how scrappers exactly find your blog and steal content when millions of similar websites are available on the web?
Feeds – WordPress is a robust content management system. However, it offers some unnecessary features that you can't disable from admin panel. Each post you publish will be part of the RSS feed that anyone can syndicate without your permission.
Scrapper Plugins – In addition, there are plenty of plugins available for scraping content from WordPress sites easily. These plugins help bloggers to steal content and post on their blog based on keywords in title, meta description, etc. For example, you can find this many web grabber plugins in Codecanyon which anyone can buy and use for scraping content.
How to Find Content Scraping?
Follow the below options to find whether someone scrapped content from your site:
Search in Google for the keywords you are ranking well. In most cases, you will find the scrapped content is also competing with your site in the search results.
Use plagiarism checker tools to find all websites content your articles.
Setup a Google Alert with your site name and title. This will help you to get an alert when someone scrap and republish your content with the same title.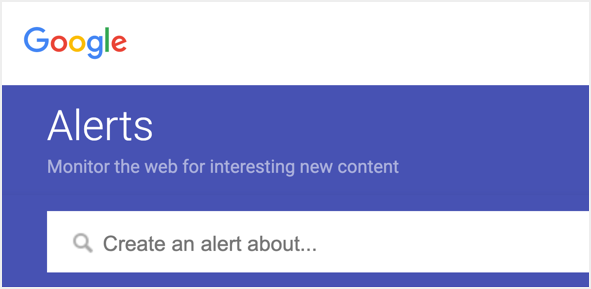 How to Stop Content Scraping in WordPress?
There are soft and hard ways you can try to protect the content scraping from your WordPress site.
1. Add Copyright Notice in Footer
The formal way to inform your users about the copyrighted material on your site is to add the information in your article. Many WordPress themes allow you to add copyright information at the footer. You can use simple words like "All Rights Reserved and Copyrighted to yoursite.com" with copyright symbol in the footer.
However, this will not help to protect your site from intentional scrappers.
2. Insert Internal Links
Many scrappers use auto-blogging plugins and steal the entire content from your articles. The best way to handle this problem is to use multiple internal linking in your article. First, this will help you to improve your own site structure. Second, readers landing on the scrapped site can easily find the internal links and understand the content is stolen from your site.
However, this may create one problem that you will get plenty of backlinks from the scrapped site. You can submit the scrapped domain details to Google and Bing using disavow links tool to instruct the search engines to ignore those domains. Google also recently confirmed that you do not need to worry about backlinks from spammy domains. Nowadays, search engines are smart enough to ignore the links from spammy websites.
3. Disable Feeds
In our opinion, feeds are the easy way for thieves to steal content from any website. WordPress offers feed on categories, tags, blog index and individual posts. Scrappers can use keywords and steal relevant posts from the feed. Unless you are having large readers using your site through feed readers, we strongly recommend disabling all feeds in your site.
Plugins like SG Security allows you to disable the feed with single click. All feed URLs will redirect to your homepage thus preventing stealing content using the feed. You can enable the options "Disable RSS and ATOM Feeds" under "SG Security > Site Security" section.
If you do not want to completely disable the feed, alternate option is to insert copyright information on your feeds. You can do this through SEO plugins like Yoast SEO by going to "SEO > Search Appearance > RSS" section.
4. Disable Right Click
Besides using automatic reposting of your content, thieves can also directly copy content from your webpage. They can simply paste the copied content in Gutenberg editor and publish as their own in few minutes of time. The best way to protect content copying is to disable right clicking and selection on your website. You can use plugins like "Secure Copy Content Protection and Content Locking" to protect your content.
The free version of this plugin will apply the followings in your site:
Disable right click.
Dragging and dropping of images/text content is not possible.
Disable developer tools to copy from source.
Prevent keyboard shortcuts for opening developer tools, cut and copy.
You can block content with a password protection.
The plugin offers very easy interface to enable or disable the items with checkboxes.
Pro version of the plugin offers additional features like IP blocking, offer content with PayPal payment, block REST API, etc.
5. Prevent Image Theft
The above plugin will also protect stealing images from your site by disabling right click. However, someone can directly embed your images by pasting your image URL. This is called image hotlinking which is nothing but digital image theft. Check out this article to understand various method on how to prevent image hotlinking in WordPress.
Learn more about various options available for preventing image theft in WordPress.
Action After Finding Scrapped Sites
Unfortunately, Google and other search engines will not penalize the sites scraping content and republishing as their own. Though, scrapped sites can't survive in long term they can impact your traffic and revenue in short term. Follow the below instructions when you find your content is stolen and want to take action.
Send a polite email to the site owner requesting to remove the copied content.
If there are no response, file a DMCA Google take down request. If you win the complaint, Google will remove the copied page from search result.
Take the help of third-party advisors to file legal complaint.
Final Words
It's a bitter truth that there are no concrete ways to prevent digital content theft. You can use the above-mentioned options to prevent content scraping from your WordPress site. However, it is not possible to eliminate the problem completely especially when your site is bigger in size. As the proverb says, "Honesty is the best policy" and you can't expect it from cheap people. You have to focus on your content marketing strategy and find ways to survive online for long term without worrying much about content thieves.