Pages is the default app in macOS for document processing. You can also use this app in iPhone and iPad and synchronize all your documents in iCloud. This is a free app comes as an alternative to the paid Microsoft 365 subscription for using Microsoft Word. However, Pages document is not compatible with popular Word app. This makes it tricky for the users to open Pages files in Windows using Microsoft Word or with any other word processing app.
Word and Pages Document Files
You can open .docx and .doc Word documents with Pages app. Though you may face font and formatting issues, it is possible to edit the content and save the file as Word document. However, the problem comes when you want to edit Pages file with Microsoft Word. Pages app by default saves the file with .pages file extension. Unfortunately, Microsoft Word does not support this extension in any platform like macOS, iOS and Windows 11.
This will create problems in the following situations:
You are using Mac and want to share Pages document to your team, colleagues or friends using Windows PC.
You are part of a team collaborating for creating documentation using different devices.
Someone sent a .pages file that you want to open in Windows PC using Microsoft Word.
Opening Pages File with Microsoft Word
First problem is that you cannot open .pages file even with Word for Mac. You also cannot download Pages file from iCloud website in Windows. What you will get from iCloud is a ZIP file in useless format as shown below.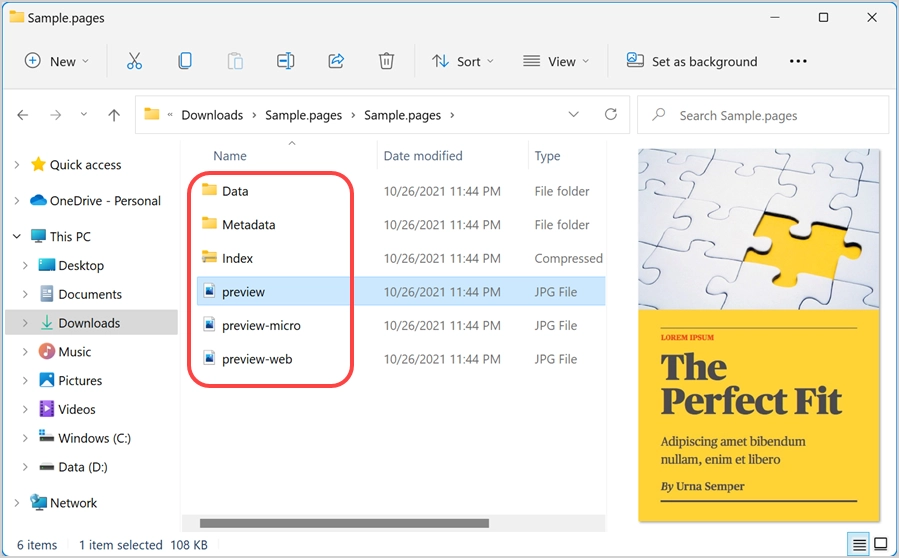 When you try to open .pages file with Word in Windows, you will first get the following error mentioning Word found unreadable content.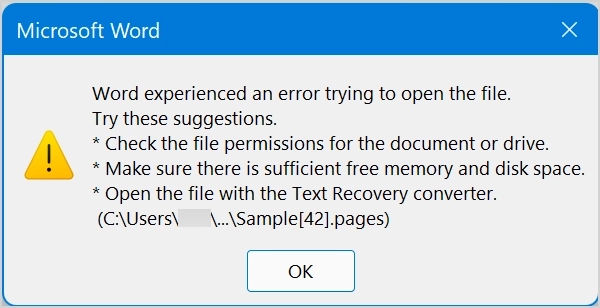 How to Open Pages File in Windows?
Unfortunately, there are no direct options to open Pages files with Word in Windows. Use one of the conversion methods depending upon whether you are sharing the file or want to read the file received from someone.
You are the file owner – convert .pages to .docx with Pages app
You are the receiver – use online converter to get .docx from .pages file
1. As a Pages File Owner
If you are the owner of .pages file, then make sure to convert it before sharing with others. This will help them to read the document without trouble. You can do the file conversion in Mac, iPhone or using iCloud account.
1.1. Export Pages File to Word Document in Mac
Open your file with Pages app and go to "File > Export To" menu.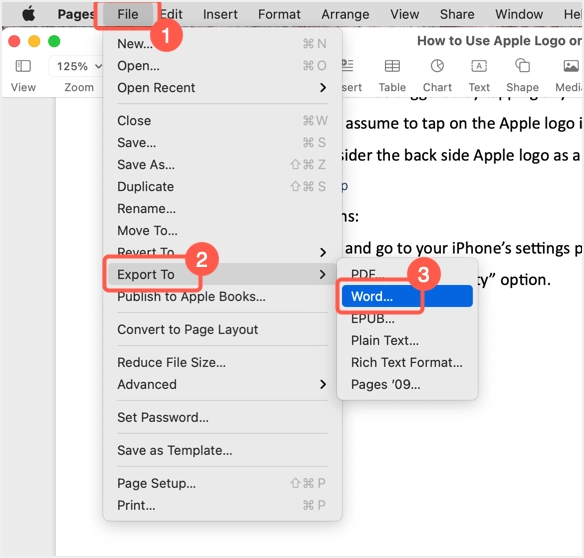 You can convert the file into PDF, Word, plain text, rich text and EPUB formats. Select "Word…" option to proceed further.
On the next screen, click on the "Format" dropdown and select .docx file extension. You can also select .doc extension if required and set a password for your document.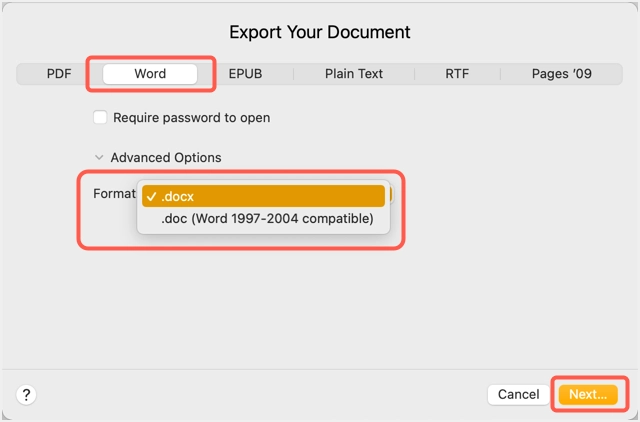 Click "Next" button and select the location to save your file in .docx format.
Now, you can share this Word document file to anyone.
1.2. Convert .pages to .docx in iPhone
iPhone also comes with free Pages app which you can use for file conversion.
Tap on Pages app and then open your .pages file.
You will see lot of icons on the top bar and tap on the three dots share icon.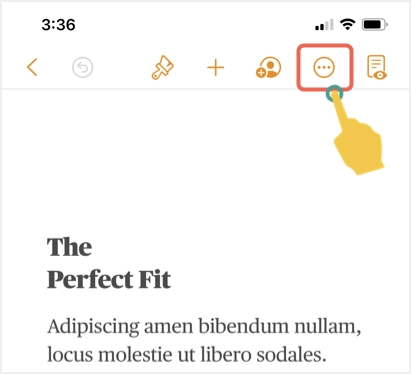 On the next screen, tap on "Export" from the list of available options for sharing.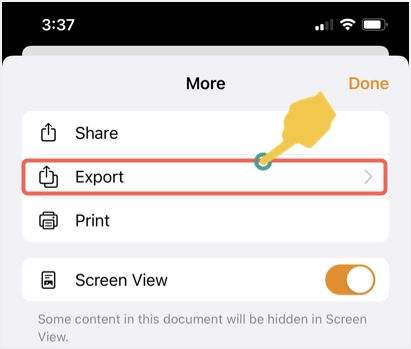 Select "Word" option and tap on "Done" showing on top right corner.
Now, you can save the file to your Phone or directly share with someone.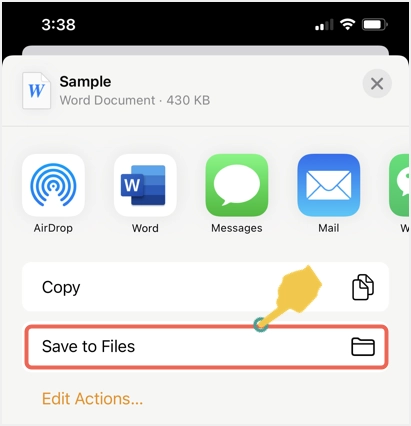 1.3. Use iCloud to Get .docx File
Apple iCloud account comes with free Pages app. Therefore, anyone having an account can open files using Pages app and convert similar to Mac or iPhone. It is also possible to edit Pages files online within iCloud website.
2. As a Receiver of Pages File – Use Online Conversion
You can use one of the following options after receiving a .pages file in Windows PC or laptop.
2.1. Online File Converter
Using free online converter tool is the most feasible option for Windows users to convert .pages file to .docx file. Here we will explain with CloudConvert tool, you can follow the similar process with any other online tool.
Click here to go to the Pages to Word conversion page of CloudConvert website.
First, select the conversion format as PAGES to DOCX.
Click on "Select File" button and choose "From my computer" option.
Upload your .pages file and click "Convert" button.
You file will be uploaded to the server and you will see a result like below after completing the conversion.

Click on "Download" button to get the Word document file to your computer.
Though this an easy option, you have to upload the file to CloudConvert server for the conversion. It may cause privacy and information security problems. Hence, use this service with caution and do not upload confidential and organization related files. The best option is to ask the sender to resend the file in .docx format.
2.2. Using iCloud in Windows
This is an alternate option for Windows users having iCloud account.
Access iCloud.com website and open Pages app.
Upload .pages file and start editing the content if required.
Finally, export the file as Word document to your Windows computer.
To use iCloud in Windows, you need to use two factor authentication or iCloud for Windows setup. Though it works, having iCloud account in Windows is unlikely situation as Windows users generally use OneDrive or Google Drive and not iCloud.
Final Words
There are no options available to open .pages file in Windows with Microsoft Word. What you can do is to convert .pages document to .docx format. Hence, before sharing .pages file, make sure to convert it into a Word document. You can do this with Pages app running in Mac, iPhone or iCloud account. However, you must rely on third-party converter tools or iCloud account to convert .pages file in Windows.