As a business owner, you must know that you have to always stay on top of your marketing game to beat competitors and ensure that you can make your business grow. One of the most useful methods of marketing traditionally has been by way of sending emails to users informing them about your business and hoping they would check your products out. Marketing by Instagram is an entirely new strategy that has developed over the last few years, and we are still to grasp its full potential.
Improving Social Marketing Efforts
By integrating your email and Instagram marketing campaigns, you can create an innovative marketing strategy that can help grow your business more. In this article, you will learn how you can combine traditional marketing methods like email marketing with the modern method of Instagram marketing.
Email Marketing
Email marketing is the updated version of the old marketing method of calling potential customers, describing them about your products and then hoping they would subscribe to your services. In email marketing, instead of calling your potential customer, you will just send emails to various users, where you shall describe in the mail your products and then provide them an option to subscribe to your services. You will also send monthly newsletters, updates about your business and information about upcoming deals to keep your customers informed of latest developments.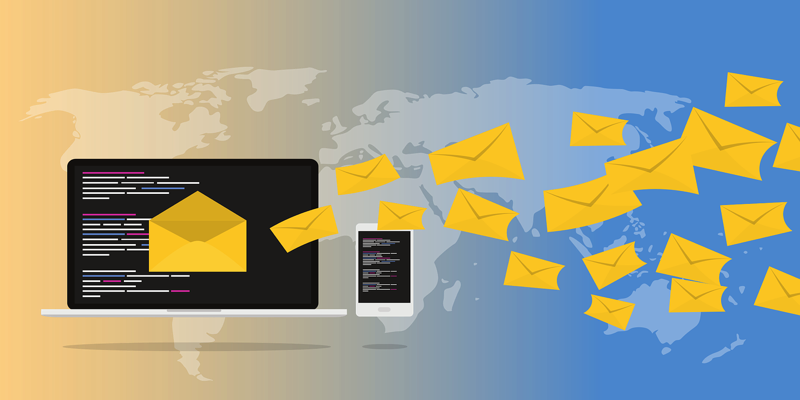 However, one risk that you have in this form of marketing is that you cannot always be sure that your viewer will click on your email and read your mail. This can be because the reader can feel your email is vague, or if they do not like textual content too much, or if they think it is too time-consuming. That is where Instagram can help you.
Instagram Marketing
Instagram marketing involves sharing only visual content on the Instagram app and then sharing your posts on your Instagram page which will then appear on the news feed of other users. Being a strict visual platform, Instagram is helpful where you can only upload pictures or videos. Marketers use this strategy to upload photos of their products for users to see, which they can then read about in detail after clicking on the link provided with the picture.
It offers a more direct method of marketing where the consumer will be aware of what product he is to expect when he wants to buy something from a business owner.
The Perfect Combination
Combining these two methods is the key to seeing success in the business world. What you can do is continue your email marketing campaign, but instead of providing too much of textual content, replace it with more visual content and provide thumbnails from your Instagram page about the products that you wish to market. You may also show how many people have liked your products and left comments in your posts so that the user feels that what you offer is a genuinely good product.
Include Instagram promotional campaigns, and add direct links to your Instagram page too. Ask your recipients to follow you on Instagram instead of asking them to subscribe to your newsletter. It will encourage more people to follow your business because not many people might like to see their email inboxes get cluttered with unwanted emails.
Advantages
There are plenty of benefits which you can get from this. Firstly, not many people like to go through elaborate emails where they know they would be asked to buy something which they perhaps would not want. However, with Instagram these users will be able to see the final products, this may convince them more to try the products out and then they will buy from you. Similarly, many people feel like not reading a long email or would want to read the email later but then forget about it altogether.
With Instagram, this can change because it takes just a second to look at a photo and you would be providing Instagram thumbnails, so users can just take a look and decide then and there instead of postponing it. They can buy your product then and there instead of waiting. People will understand more about your products from pictures than from textual descriptions. Instagram will allow users to get a more direct understanding of your products from the look and feel of the photos you provide.
You have to increase your Instagram followers to get the best out of the platform for your business purposes and showcase your full range of products and services so that users from around the world can learn about your business, consequently make it grow and develop more.
Conclusion
For business owners, keeping in line with the recent developments is a must to evolve marketing strategies and ensure that they stay at the top of their game always. It is of paramount importance to find innovative ways to market your products regularly so that your business finds new clients and expands more. One of the smartest techniques that you can probably implement is by combining the traditional methods of marketing like email marketing with the more modern methods of Instagram marketing. Integrating your email marketing campaign with Instagram will have plenty of benefits.
It will give your viewers easy access to the products and the services you provide. Give them more information about your business and this will help you to convert more casual users to dedicated clients. Users often tend to ignore emails because they feel the information conveyed is vague, but by integrating email marketing with Instagram, you can avoid that by giving your viewers a more detailed presentation of your business. Hopefully, the information mentioned in this article will provide you with some insight regarding this.