Microsoft Edge is the default browser supplied with Windows 10. Though you can use Chrome and Firefox, most organizations will force you to work with Edge. By default, Edge will use Bing search engine for searching the web. Here is how you can change default search engine in Edge to Google or any other search engine.
Related: Beginners guide to Microsoft Edge browser.
Default Edge Behavior
There are two ways you can conduct a search in Edge:
Open search engine websites like Bing or Google and get your search results.
Edge also allows you to type queries and search directly from the address bar.
For the first option, you can open any search engine websites like Google, Bing, Baidu or DuckDuckGo. However, this is a two-step process of opening search engine site and conduct searches that you should use each time. Second option is the easy and effective way to type your query in address bar directly to get the search results.
Whenever you type a search term in Edge's address bar and hit enter, it will use Bing to display the search results.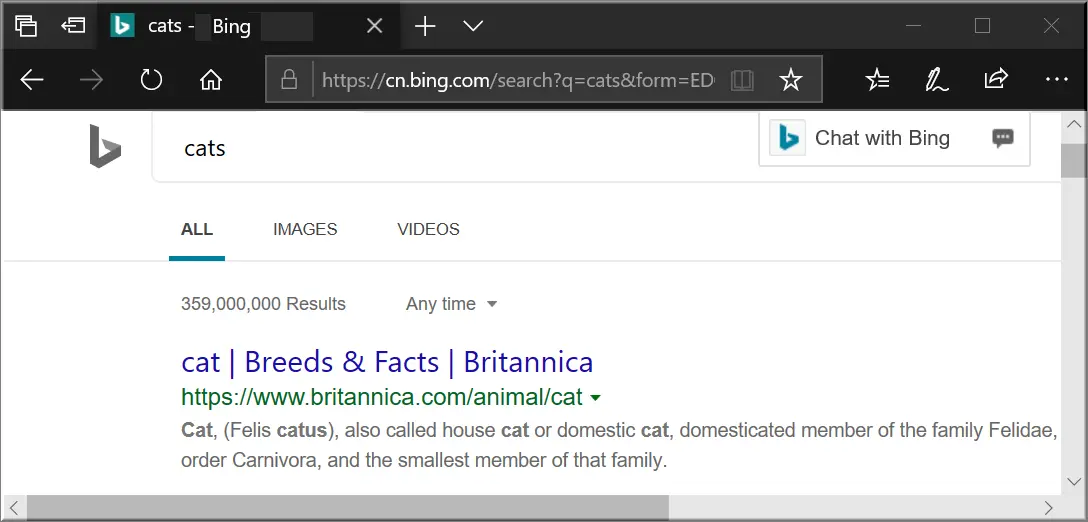 Unfortunately, Bing search does not always provide accurate results like Google. Due to this reason, you may like to change the default search engine from Bing to Google or your preferred one.
Search Engine Discovery in Edge
Good part is that Edge understands all search engine websites you use on the browser. When you use Google, Baidu, DuckDuckGo or any other search engines, Edge browser will discover and store the search engine in the backend.
In order to instruct Edge to conduct address bar searches with different search engine, you first need to carry out at least one search with it manually. For example, you have to open google.com and conduct a search one time. This will allow Edge to discover Google search engine and store it in the browser's backend.
How to Change Search Engine in Edge?
Let us explain changing the search engine to Google. Follow the same instructions to setup any of your preferred search engine website.
In order to start, open google.com in Edge's address bar and carry out a search with it.
After searching with Google, click the three dots "Settings" button on the top right corner of the Edge browser. Click on the "Settings" menu from the dropdown.
If the navigation sidebar is not expanded, click the arrow button to expand it and select "Advanced" menu.
Scroll down the advanced settings and click on "Change search provider" button under "Address bar search" section.
Related: How to change default browser in Windows 10?
Since, you have used Google to search previously, Edge will list Google Search (and any other search engines you used) here. Select "Google Search" and click on "Set as default" button.
This will change the default search engine in Edge from Bing to Google. Similarly, you can set any other search engine or reset back to Bing anytime later.
Edge will save your changes automatically, leave the settings by clicking on the address bar. Carry out a search in the address bar to find Edge will use the new search engine Google. 
Note: Microsoft recommends using Bing search engine as it helps to protect your privacy. Search engines like Google will track your search behavior to server interest based advertisements. Therefore, make sure to understand before you change the default search engine.