Mail is a handy app in iPhone for handling emails. Though you can use independent apps like Gmail, it is easy to manage multiple email accounts with single Mail app. However, Mail app use different default setups when you want to trash emails. If you are annoyed with the missing trash option for Gmail, here is how to trash Gmail in iPhone Mail app.
Trashing Emails in Mail App
We use custom email as well as Gmail accounts in single Mail app. On a custom email account, you can simply swipe the email to the left direction and select "Trash" option. This is super easy and cool way to quickly get rid of the spam emails without reading them. Similarly, you can select multiple emails and tap on "Trash" option showing at the bottom. This will delete all the selected emails at once.
The problem is that you will not see this trash option for Gmail accounts. This will not appear neither when you swipe left on single email nor selecting multiple emails.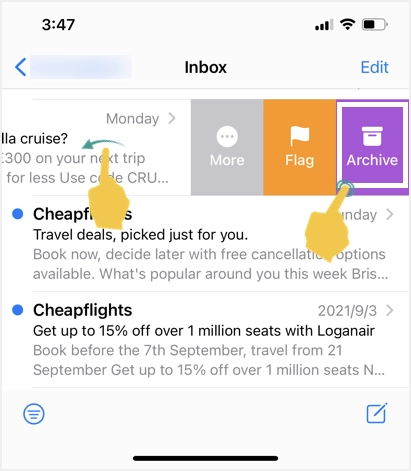 The only option for you to delete Gmail emails is to first tap on "Edit" link and then select one or multiple emails. Then tap on "Move" option showing at the bottom.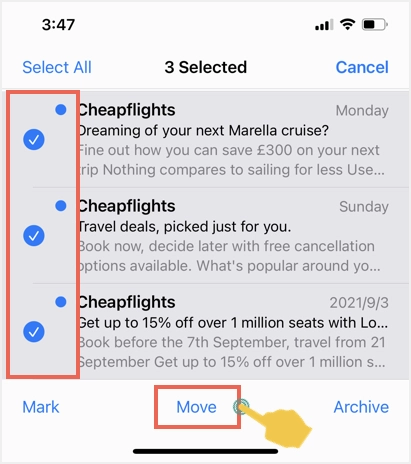 It will show you all the available folders in your email account and choose "Trash" to delete the selected emails.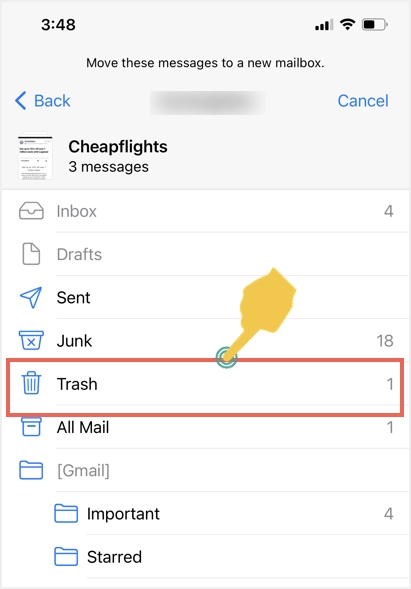 Add Trash for Gmail in iPhone Mail App
First, the above way of deleting Gmail emails will be annoying compared to custom emails which have trash option. Seconds, archiving will send the emails to "Archive Mailbox". You can see archived emails under "All Mail" folder. However, deleting will send the emails to "Deleted Mailbox" and you can see them under a separate "Trash" folder. This will help you to easily keep the deleted items separately and cleaning up the trash when needed to free up your space.
Moreover, you may not want to keep unnecessary emails in your account and want to delete them instead of archiving. Follow the below instructions to replace archive option with trash when you swipe left for Gmail accounts.
Tap on "Settings" app on your home screen and then tap "Mail" option.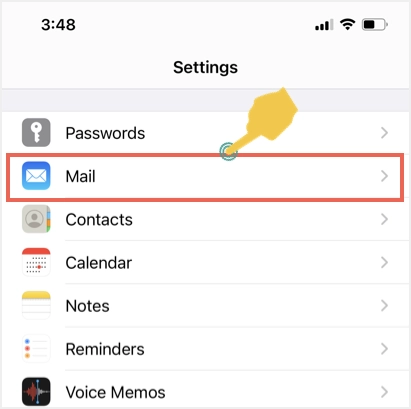 Select "Accounts" to view all your email accounts in Mail app.
Tap on your Gmail account that you want to replace archive with trash option.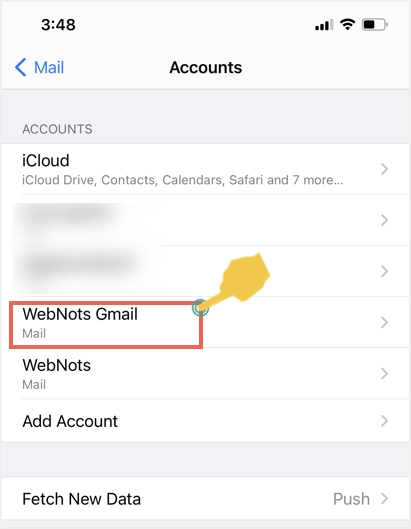 Again, tap on the "Account" that shows your full email id.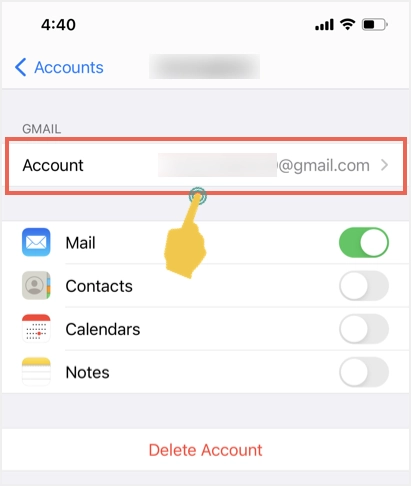 Tap on the "Advanced" option which is shown as a last item.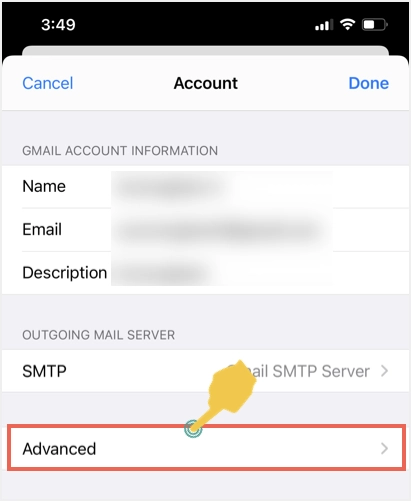 Here, you will see the "Archive Inbox" is selected under "Move Discarded Messages Into" section. Tap on "Deleted Mailbox" to change this setting.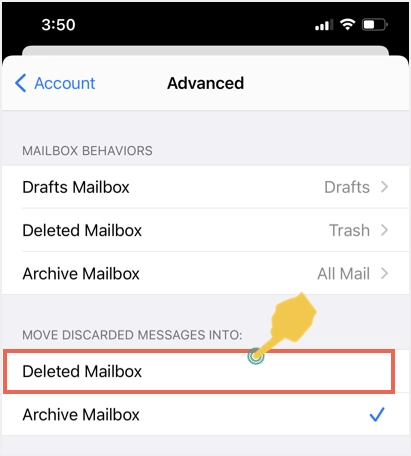 Trash Gmail Single and Bulk
Now go back to your Gmail account in Mail app. To delete a single email, simply swipe to the left and you will see "Trash" option now.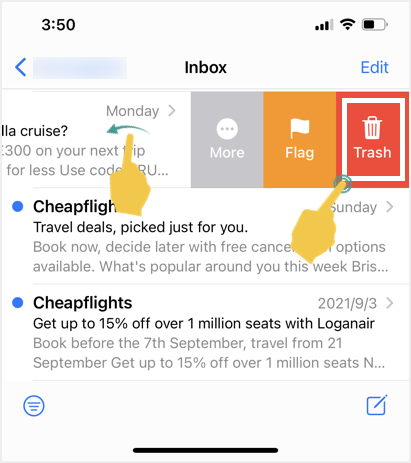 Similarly, tap on "Edit" link in top right corner and select multiple emails. Now, you will see a "Trash" option is available at the bottom. Tap on it to send all the selected emails to trash folder in bulk.
Selecting Deleted Items Folder
As mentioned, all deleted items will be sent to "Trash" folder in your Gmail server. If you want to change this behavior, tap on "Deleted Mailbox" option under the "Mailbox Behaviors" section. Select "Trash" option "On My Phone" to keep deleted emails in your phone's trash folder instead of the server.