SiteGround is one of the recommended hosting companies by official WordPress.org community. You can install WordPress on your domain from SiteGround Site Tools by navigating to "WordPress > Install & Manage" section. You have an option to select WordPress Starter add-on (which will install SiteGround Central plugin) or go with the plain setup. Regardless of whether you use add-on Starter plugin or not, WordPress and SiteGround will add multiple items in your installation. The first thing you should do when logging into administrator panel is to delete all these stuffs and change the setup as per your preferences.
Cleaning Up WordPress Installation on SiteGround
Note that you do not need to delete or change all the below mentioned things. It depends upon your need and the way you want to use the site. However, I provide all the stuffs that are important to check before launching your site online.
SiteGround Web Hosting
Get super fast managed WordPress hosting with free email, CDN, ultrafast PHP and three levels of caching on Google Cloud Platform.
1. Check SSL
SiteGround will default add SSL to your site after installing WordPress. However, you can check this under "Security > SSL Manager" section in Site Tools section. If SSL is not installed, you can get a free Let's Encrypt SSL for your site.
Even SSL is installed on your site, SiteGround will not add HTTPS to your site URL in WordPress admin dashboard. Go to "Settings > General" and change the "WordPress Address (URL)" and "Site Address (URL)" options to start with https:// instead of http://. Scroll down to bottom of the page and click "Save Changes" button. You will be logged out and login again to start working in dashboard.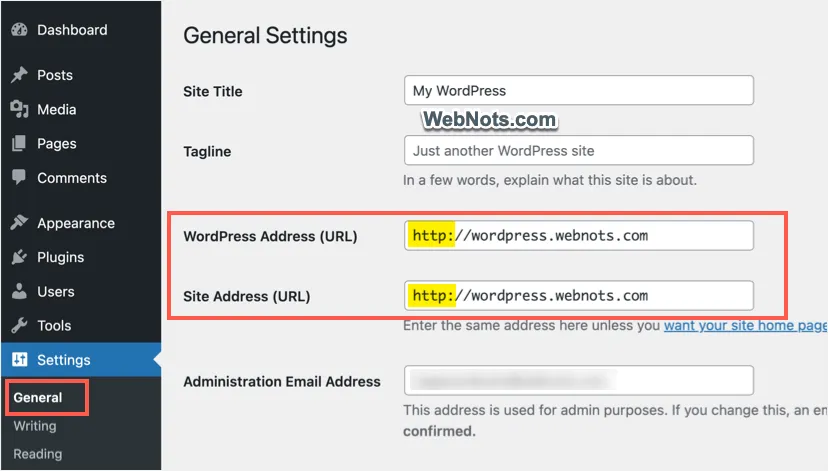 2. Delete Dummy and Unnecessary Content
SiteGround and WordPress both will add lot of dummy content and follow the below steps to delete them from your site.
Posts – go to "Posts > All Posts" section, select "WordPress Resources at SiteGround" item. Click on "Bulk actions" dropdown and select "Move to Trash" option. finally, click Apply" button to delete the dummy. If you want to permanently delete it, click the "Trash" button.
Pages – I noticed SiteGround added "Contact Us" and "WPForms Preview" pages though I did not select WPForms plugin through the Starter setup. You can check the dummy pages and simply delete them if not needed.
Comments – deleting dummy post will automatically delete the dummy comment added in that post. Otherwise, go to "Comments" section and delete if any other dummy comments are added.
Themes – go to "Appearance > Themes" section and delete the themes that you do not want to use.
Plugins – delete WordPress Importer, SiteGround Central and any other unnecessary plugins you have selected through Starter setup. Do not delete SG Optimizer and SG Security plugins unless you want to install alternate caching and security plugins on your site.
3. Setup SG Optimizer
Before you start creating content, it is important to setup SG Optimizer plugin. Not all settings are enabled by default, navigate through sub-menu items in AG Optimizer section and enable required options.
Most important, you should enable image compression level and WebP options before start uploading images on your site. If you have already uploaded images, then it is possible to compress/convert them in bulk.
4. Setup SG Security
Similar to SG Optimizer, you should setup SG Security plugin like changing custom login URL and other options. Though these options will not affect the site's content, it is a good idea to protect your site starting from the moment when WordPress is installed.
5. Other Common WordPress Changes
Here are some of the things you should change before publishing posts:
Change permalink under "Settings > Permalinks" section to define the URL structure for you site.
Assign a site name, tagline and upload site icon under "Appearance > Customizer > Site identity" (for non-block based themes) and "Themes > Editor" (block themes) section.
Create a privacy page under "Settings > Privacy" section.
Assign a home page under "Settings > Reading" section.
Find the complete checklist for new WordPress site launch.
Final Words
Once you have finished the above stuff, your site is kind of ready and you can start building the content. If have imported demo content from your theme, make sure to delete all dummy content same way as explained above. Once you are ready and published few posts, go to "Settings > Reading" and disable search engine visibility option. Now, search engines can crawl your Sitemap and index the pages to show in search results.