Though Apple iCloud is a cloud storage system, its primary use is to sync content across all devices. This helps to quickly access content on all your devices like iPhone, iPad, Watch and Mac when logged in to the same Apple account. However, syncing may create annoying problems when you share the devices in family or with colleagues. For example, the sites you open in Safari Mac will appear in the Start Page of iPhone Safari app. If you do not want to sync Safari data across your devices, then here is how you can disable Safari sync between iPhone and Mac or between any other Apple devices.
Before Disabling Safari Sync
Safari browser keeps your browsing history, bookmarks, favorites and reading list items. When using iCloud sync, all these items will be synced and available from iCloud server to all your devices. Unfortunately, it is not possible to selectively disable the syncing of particular item like history. This means, disabling syncing will delete the iCloud data and store the content locally in your device. Consider the followings before disabling syncing:
Handoff – many users confuse Handoff and iCloud sync. Handoff function helps to pick up open Safari tabs from your iPhone to Mac and vice versa. This does not need iCloud sync; you can simply disable handoff in both devices to stop this feature.
Passwords – passwords are stored in Keychain and synced independently of your Safari data. If you only want to disable password syncing, you can do that independently without disabling Safari syncing.
Disabling Start Page Sections – if you are only worrying about the Favorites, Reedling List and the tabs from other devices showing in Start Page of Safari, then you can hide those sections. On iPhone, scroll down to the bottom of the Start Page, click on "Edit" button and then enable/disable the sections. Similarly on Mac, click on the customization icon showing in bottom right corner of Safari Start Page and disable the sections you don't want to show. iCloud Tabs section is the one showing tabs from other devices ("From MacBook Pro" section in the below screenshot).
If the above stuffs do not help, then follow the below instructions to disable Safari syncing completely.
Disable Safari Syncing in iPhone
Open Settings app and tap on your Apple ID showing on top of the page.
Go to "iCloud" option and then tap "Show All" item.
Find "Safari" item and turn the switch off against it.
You will be prompted what to do with the previously synced bookmarks and other data. You can either decide to keep the data in your iPhone or delete them completely.
Disable Safari Syncing in Mac
Click the Apple logo on top left corner of the screen and select "System Settings…" menu.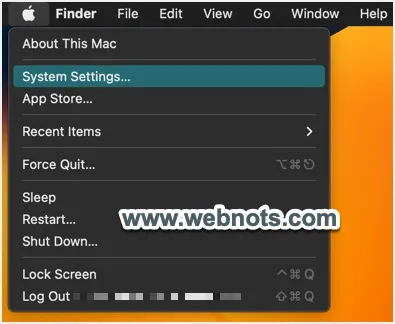 Click your Apple ID and select "iCloud" option.
On the next screen, turn off the switch against "iCloud" option. As you can see, there is also "Password & Keychain" option which you can turn off separately if you want.
If you changed your mind later and want to enable Safari sync, you can go back to the settings and turn on the switch. You will be prompted to confirm whether you want to merge the device data with the iCloud data and click "OK" to enable syncing.
Note: If you are using macOS version less than 13.0 (before Ventura), then go to "Apple log > System Preferences… > Apple ID > iCloud" and uncheck "Safari" item in the list. Below is how it will look on macOS Monterey.