Nowadays, Microsoft is pushing so many features into the Edge browser that it is becoming annoyance than useful. Having a good background image in Edge can help to refresh your mind whenever you open the browser. However, playing video background without your knowledge may slow down the browser when launching and disturb your work. In this article, I will show you how to change the background in Microsoft Edge browser to get rid of video backgrounds, use images or disable the background images completely.
Edge New Tab Page
By default, new tab page in Edge is filled with Quick Links and news feed from MSN. Both Quick Links and news feed show advertisements and the background. And now that Edge by default will show random images and videos as background.
1. Access Edit Background Option in Edge
Open Edge and check the bottom right corner of the browser in the new tab page. If video is playing as the background, you will see play, edit background and exit full view icons.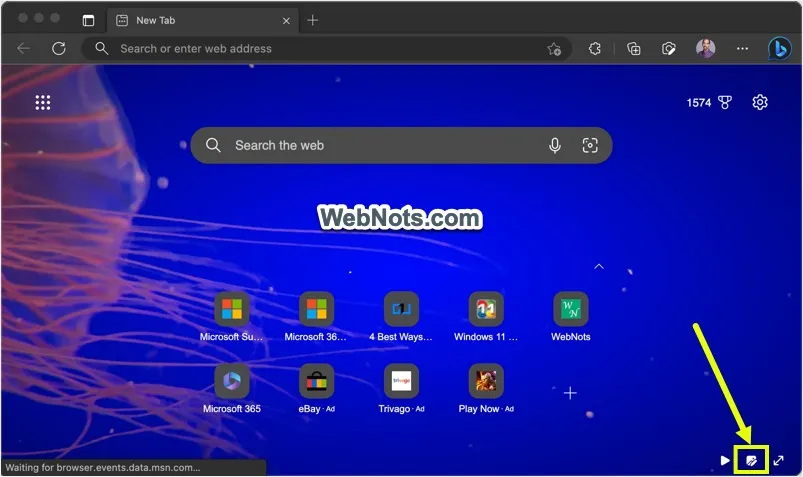 In case if an image is set as background, then you will only see edit background and exit full view icons.
Click on the "Edit Background" icon, otherwise, simply hover over the "Exit full view" icon and then click the "Edit Background" button.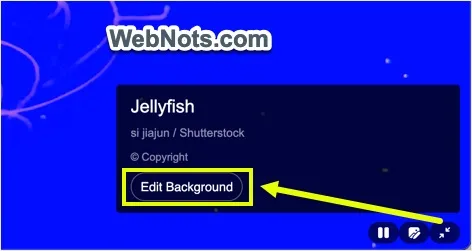 Alternatively, click the "Page Settings" gear icon showing on top right corner and click "Edit Background" button.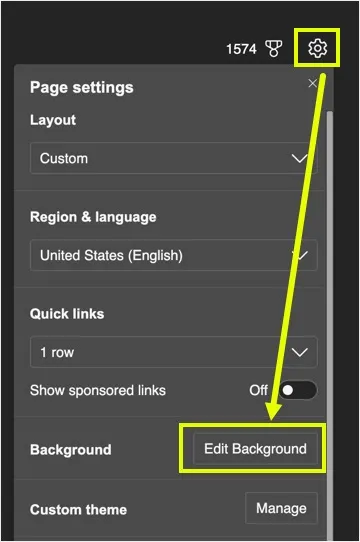 2. Disable Edge Background
The "Edit Background" option will open a pop-up where you can customize the background settings for Edge browser. You will see a button switched on against the "Background" heading (showing just above the image previews). Simply click on the button to turn it off.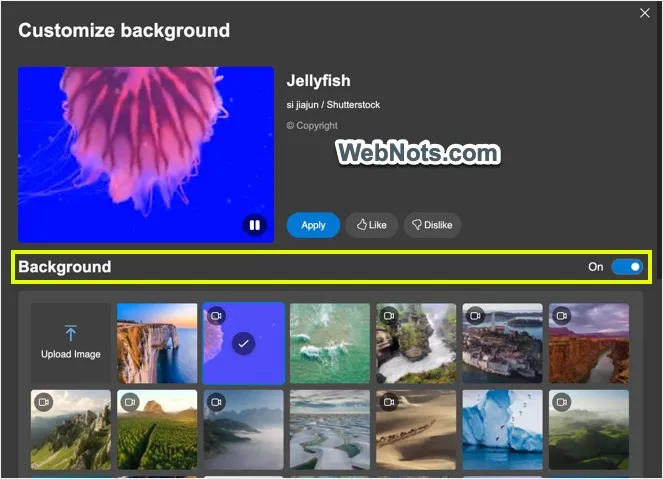 This will completely disable the background image in Edge and you will see a new tab page with blank background (other items like links and feed will show as per you layout settings).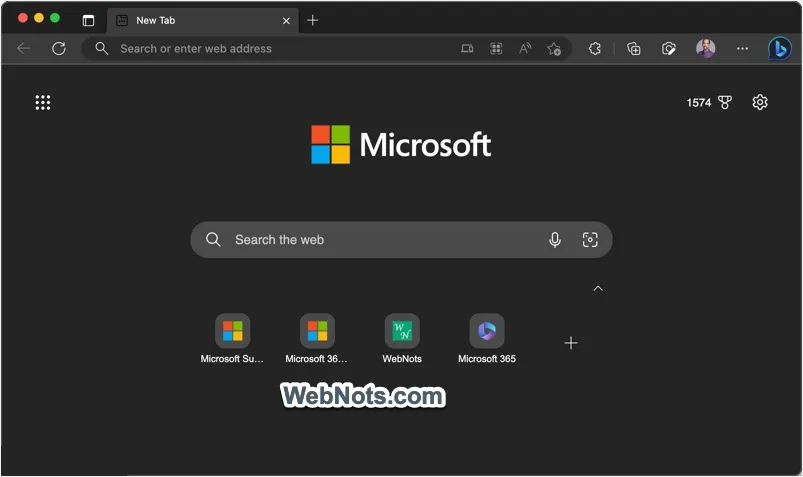 3. Change Image or Video Background
If you do not want to remove the background, then leave the button turned on. You will see lot of preview images showing as a grid with videos showing with a camera icon on the preview. Click any of the preview image showing in the grid to see the large preview or play the video in the top section. Click "Apply" button to use the selected image/video as your background.
4. Upload Custom Background Image
For using your own image as Edge background, click the "Upload Image" option and upload your image. This will show the image in the preview list, select that and click "Apply" button to use that image as your background.
5. Additional Edge Background Customization Options
Scroll down below the image grid to find additional customization options.
Change new background daily to rotate the images automatically.
Include video backgrounds in daily rotation. Disable this option to get rid of videos playing in background while you can still use images.
Show image spotlight text – enable or disable the text box showing more information about the image.
Video settings – select "Energy Saver" or "Balanced" mode as per your preferences.
6. Changing Edge Theme
Background image or video will not affect the accent colors like title bar in Edge. If you want to change the title bar color along with background, then you need to use a theme instead of "Edit Background" option.
Go to edge://settings/appearance page from Edge address bar.
Select the "Overall Appearance" of Edge to use light, dark or use system default.
Under "Theme" section, select one of the preset you like.
If you do not want to use the preset, then click "Discover more themes" image to open Edge Add-on page. You can find free themes and install from the add-on page.
Alternatively, click "Chrome Web Store" link to install themes from there. Since Edge also uses Chromium backend like Chrome browser, you can install extensions and themes in Edge from Chrome Web Store also.
Below is how the "Moonlight Glow" theme will look like in Edge new tab page without any background image set.
Anytime you can select "Default" theme to reset the browser's appearance to use the default setup.