Almost, all popular global sites like Google, Facebook and Twitter are blocked in China. The great firewall of China is very strong that no one can access global websites. Apple is one of the global company that survived the restriction by adopting to local policies. However, there will be no VPN apps available in Chinese App Store and you have to use local iCloud account if you want to use local apps. This is challenging for foreigners as you need to use your country's App Store account with local Chinese apps needed to survive. At any case, it is necessary for foreigners to use VPN in order to connect to your global friends and peers. If you are struggling with your connection, here are some tips.
Related: How to fix VPN connection issues in iPhone?
8 Tips for Connecting VPN in China
Use Unpopular VPN
Connect to another App Store
Update the app
Try different VPNs on different device
Try automatic protocol
Change server location
Check mirror sites
Try Google Public DNS
1. Use Unpopular VPN
In contrast to general opinion of buying popular VPN services, we recommend you to try unpopular services. Many people buy popular VPN services like ExpressVPN, NordVPN and VyprVPN. Recent days, Chinese government target these popular VPNs and blocked them completely. We were using ExpressVPN for many successful years before it completely stopped working nowadays.
For example, you can use free Star VPN that connects quickly at this point of time while premiums apps are blocked for access.
2. Connect to Another App Store
You can purchase a premium VPN service from your own country's App Store and continue to use in China. Note that there are many Chinese VPN companies offer services that you can download from their website. However, we do not recommend using them due to security and logging reasons.
3. Try Different VPNs on Different Devices
Another problem is that some companies recommend to configure your router so that all connected devices can use the VPN network. This will work in another countries, however not in China. In our experience, we have noticed there is no single VPN that connects in all devices. One service working in Windows 10 or Android will not work in MacBook or iPhone.
The best way is to purchase multiple VPN services and try on different devices. You can purchase monthly subscription to test the connection or use money back guarantee to get refund if the service is not working.
4. Update the App
It's kind of literal war between VPN companies and Chinese great firewall. Some VPN companies like Hotspot Shield simply show they do not provide services in China. However, popular companies like ExpressVPN advertise heavily even inside China to get customers. They will continue to update their apps every few weeks to overcome the blocking. Therefore, you should enable auto update on your phone to update the app to latest version.
On computer, you should download the latest version and update the app to keep your connection intact. Remember, to restart you computer after installing the update and clear the DNS cache. Also, VPN apps may take some time to connect to the server. So, wait till the time the app tries to connect and do not disconnect in-between.
5. Try Automatic Protocol
L2TP and P2P connections are completely blocked in China. You should try using OpenVPN or custom protocols like Chameleon offered by VyprVPN. Most apps offer automatic selection of protocol that you can choose. This will help you to connect to the available protocol at that point of time.
6. Change Server Location
Never fall prey with the advertisements saying 1000+ servers in 100+ countries. 99% of the common VPN servers will not work in China. You have to contact the VPN company to get working servers from China. This is necessary as you can't test hundreds of servers one by one.
In addition, Google and many other services will automatically block the VPN server connections that comes from China. For example, we host this website on Google Cloud Platform with SiteGround. You will be automatically blocked by the server when trying to access using spam VPN IP addresses. If you are planning to use VPN for office or professional working, then you should first check the DNS blacklists databases and ensure the VPN servers are not blocked.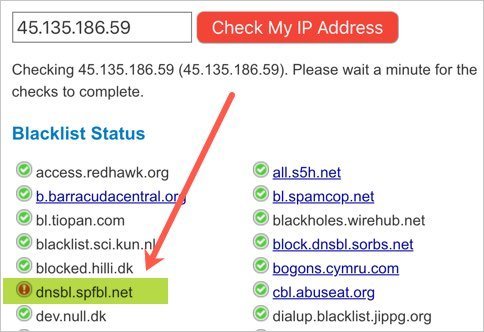 7. Mirror Sites
Another big problem in China is to access the VPN websites. As mentioned above, you can use another country App Store for downloading the app on your smartphone. However, for using on computer, first you should able to access the VPN site to purchase the subscription. Make sure you can access the mirror sites in order to purchase and get support. If there are no mirror sites available, you may end up in losing money if the connection is not working.
8. Try Google Public DNS
Avoid using your ISP's DNS as well as VPN's DNS setup. These DNS servers will block the global sites and make the connection very slow. We suggest using Google Public DNS so that the global sites will load faster when connected.
Final Words
Remember at this point there are no single VPN service that works perfectly in China. Therefore, purchase a monthly or few months plans to try the service. In this way, you have an option to get refund through money back guarantee.