Passive income is something that everyone dreams of. Some people may think that it is impossible to make money while you sleep, but that is not true. Affiliate marketing can provide you with a full-time income from home. You can make a substantial amount of money with affiliate marketing, but it is not as simple as putting up a few links on your website and calling it a day. Affiliate marketing will allow you to pay your bills and put food on the table, but you have to start somewhere.
What Exactly is Affiliate Marketing?
You have probably seen a lot of ads online or YouTube videos that talk about affiliate marketing. Affiliate marketing is when an online retail store or company pays you a commission for helping them sell their products by putting links on your website. The commission depends upon the company and product you promote. Some companies will pay you few dollars while some other will pay hundred dollars depending upon the value of product.
Now that you know the definition of affiliate marketing, it is important to understand how to get started the right way.
1. Find a Niche
Finding a niche is the first step in making money with affiliate marketing. It helps you create content for your target audience and marketing campaigns. Doing research online to find the most popular niches will help you make a lot of money, or you can follow your passion. You have to choose a money-making niche – it is important to find a niche that you can make money. You can check out the websites like ClickBank that will give you an idea of popular niches. Remember, regardless of your passions choosing a niche on recipes, web hosting or online trading is completely different. You need to adopt different affiliate marketing strategy for different niches.  
2. Start a Blog
There are many ways to promote your affiliate products. However, the blogging is one of the win-win situation for your readers as well as you. Blogging is how you are going to reach your target audience to make a commission on products. WordPress is the best and most popular platform to use for blogging. When you create a blog, you have to make sure that you buy your own domain and web hosting. Avoid, hosting your site on free web hosting platforms like Weebly with .weebly subdomain. This will reduce the reliability of you and your readers may not trust to buy products from free websites.   
Websites like Bluehost has good deals like $2.95 per month for buying web hosting along with free domain name. The focus of your website is going to be your blog, but it is also good to have an about me, contact, disclaimer, and privacy pages for the sale of completeness. This will also help users and others find your contact details and get in touch with you.
3. Create Content that is Worth Reading
Your content can either make or break your affiliate marketing goals. You have to have enough content to be approved for affiliate marketing programs. Some programs want you to already have a large amount of monthly views and traffic in order to sign up for their affiliate program. You should have at least 25 posts published on your website before you begin applying to affiliate marketing programs. Create content that will engage and inform your readers. Creating list articles is one of the most popular ways to attract your target audience.
In general, the content value will take your site top in Google and other search engines. And you will start getting hundreds of thousands of users visiting your site. However, you should also focus on search engine optimization techniques like optimizing titles and meta description to show your website outstanding on the search results pages. 
4. Create an Email List
Having an email list will increase your subscriber list and will let your readers know when you are posting new blogs.  Setting up an email list is not as hard as you think. MailChimp and ConvertKit are two platforms that you can use to create an email list. Keeping your readers informed of new blogs will help you grow your monthly views.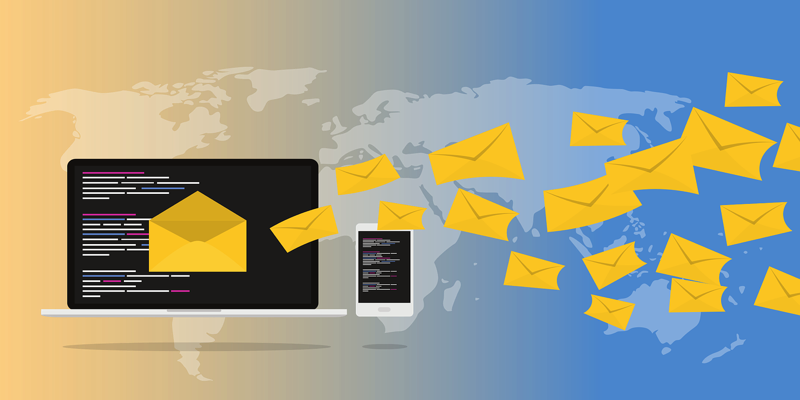 5. Promote a Product
Choosing a product to promote is the most important step of affiliate marketing. It is good to pick a product that you are already familiar with or use. For example, if you have a freelance writing blog, you can join Grammarly's affiliate marketing program. Make a list of the products that you use and research on Google for their affiliate programs. Promote products that solve your readers problems or full fills a need.
6. Signup for Affiliate Marketing Network
Without an affiliate marketing network, you can't make any money. An affiliate marketing network are online marketplaces that retailers use to list their affiliates and products. You should never have to pay any money to join an affiliate marketing network. There are a lot of popular affiliate marketing networks, but some of the popular ones are ClickBank, ShareaSale, and Amazon Associates.
Final Words
Making money with affiliate marketing can become a lucrative income from home. Many bloggers are making well over six figures a year with affiliate marketing. It is important to realize that you will not see the results you are looking for overnight. It takes time to build a following and generate money. If you work hard to build your blog, you will reap the benefits in the long run.